Home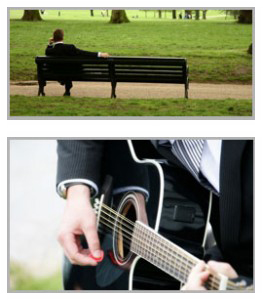 "Music Lessons at work?"
Absolutely. Of course you can Work & Play.
Square Mile Music have been running on-site music lessons for companies for over 12 years now. We also provide these lessons online as well.
Our clients have included Barclays, Natwest, UBS, M&G Prudential, Nomura, Jupiter Asset Management, BlackRock, Mazars, Reynolds Porter Chamberlain, Mayer Brown, Bird & Bird and Penguin Random House to name a few.
Having worked in the City as a lawyer for many years, our founder, Michael Tonge, knew just how frustrating it was to live a busy life and have no time for interests outside of work. A frustration shared by many professionals.
Michael left a successful legal career to set up Square Mile Music – a business created to help improve employee work/life balance by offering music lessons at work.
Click Here to read how a (seemingly) sane individual quit the day job to set up Square Mile Music.